Budimex cares for the health, development and comfort of its employees, offering them a friendly workplace and an extensive package of fringe benefits. Under the "Budimex and You" programme, activities are undertaken to build an engaging working environment.
Budimex employees also have the possibility to benefit from co-financing for participation in sports events in which they represent the company, e.g. "Poland Business Run" or "Santa Claus Run". The company supports and promotes their hobby through a series of talks and articles entitled One company, many passions published in the Intranet. The employees share their interests, inspire and motivate each other to pursue an active lifestyle.
Budimex offers the following benefits to its employees:
extra payments to the Employee Capital Plans (PPK) – the Budimex Group companies have agreed for additional voluntary contributions to monthly premiums, which mean higher pensions for employees in the future,
large package of medical services regardless of the position occupied by the employee,
wide selection of services in the MyBenefit programme, thanks to which every employee may decide on its own on the allocation of its funds from the Company Social Benefit Fund,
finance for sports activities as part of the "Aktywni BX" initiative (sports sections) and the possibility of using sports facilities with the MultiSport card,
life insurance and the possibility of insurance extension by additional risk categories (apart from the risks for which insurance is paid by the employer),
additional, payable day off on one's birthday or name day,
attractive interest on loans and allowances for people in a difficult life situation,
housing allowances for white-collar workers,
gifts for mothers on the birth of their children,
co-financing of obtaining professional qualifications.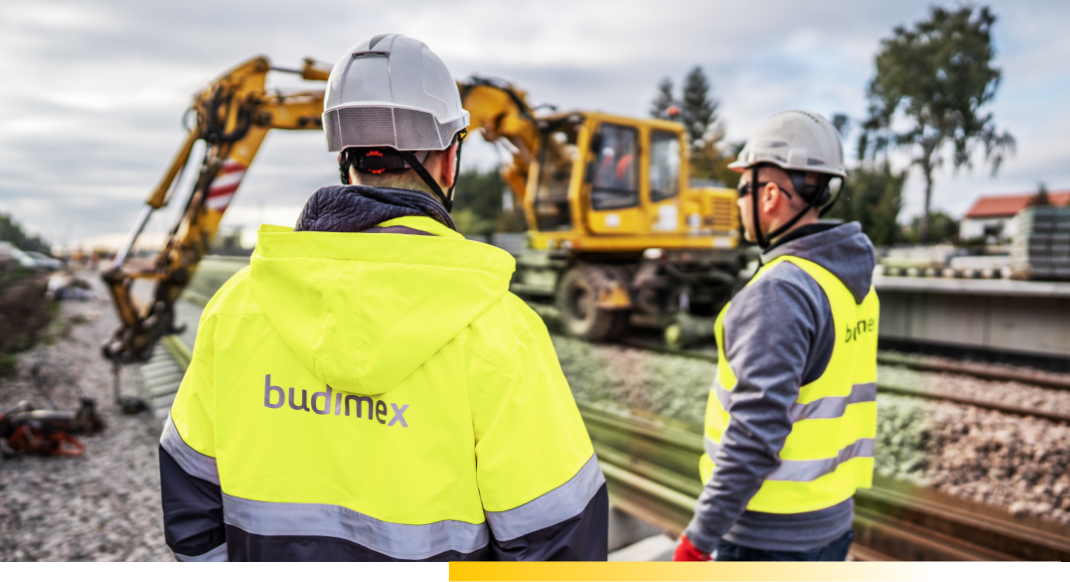 In principle, blue-collar workers are employed under a contract of employment. Moreover, if they work away from their place of residence, they may expect free accommodation. All blue-collar workers, regardless of whether they are seconded or they work in their place of residence, have a free lunch every day.
Budimex S.A. is the first company in the Ferrovial Group and one of the first companies in Poland to implement the Human Resources Information System (HRIS) created by Oracle. In 2020 this solution was used mainly for the processes of "soft" HR, such as periodical evaluation, goal setting, training and development. The processes related to recruitment, succession planning and support for the area of wages and benefits will also be included in the future. In this way, Budimex provides employees and superiors with flexible self-service, in accordance with the latest global practices. HRIS will cover nearly 6,000 employees in 5 companies of Budimex Group. The works on the implementation of the system have been underway since the beginning of 2019. It is the largest project of this type in the construction industry and one of the greatest implementations of cloud solutions in Poland. The HRIS will support carrying out HR activities by allowing the employees to access the system via computers, tablets or telephones.